All American Insurance in Tulsa, Oklahoma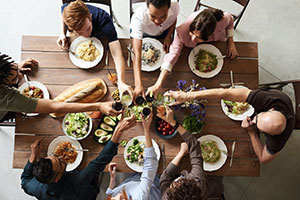 Are you looking for an insurance agency that can offer a wide variety of coverage, affordable rates, and excellent customer service? All American Insurance is here to help.
Our Insurance Company
All American Insurance is an independent insurance agency based in Tulsa, Oklahoma and has been in business for 30 years. Our many years in the insurance business allow us to provide superior customer service and expert advice backed by years of industry experience.
We serve individuals, families, businesses, and contractors in the Tulsa area as well as throughout the rest of Oklahoma. Whether you are small business owner looking for protection or a private individual looking for peace of mind—we have a policy that is right for you. 
Explore Your Insurance Coverage Options
As an independent insurance agency, we can provide a wide variety of coverage options. We partner with 35 individual carriers to find you the best policy at the best price. Working with 35 carriers means we can compare coverage and costs across all our carriers and choose the option that offers the best protection at the most affordable rate.
Contact Us Now For Affordable Insurance In Tulsa, OK
At All American Insurance, our team is ready to help answer all your questions and find you the perfect insurance policy at an affordable rate. For a free quote, submit your information in this quick and easy online form.
We are capable of handling all your needs through email or phone, but we are also happy to welcome customers in the Tulsa area to our office—we'd love to meet and talk with you in person.
Stop by and visit us today at 6145 E. 21st Street Tulsa, OK 74114 or call us at 918-832-8823. Our team is ready and excited to answer any questions you may have. 
For your Family •
For your Business •