Tulsa, Oklahoma Recreational Vehicle Insurance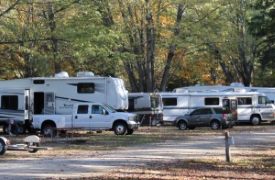 Enjoying your time cruising, camping, and exploring the open road in your RV is more fun when you have the necessary insurance coverage! As your Independent Insurance Agency in Tulsa Oklahoma, we have connections with some of the top-rated insurance companies which allows us to find the right coverage for your toys.
Recreational vehicles provide a lot of enjoyment but also bring with them some unique risk and exposures. We can help protect you.
Recreational vehicle insurance coverages in Tulsa, Oklahoma
Motorcycle Insurance
ATV insurance
Boat Insurance
Personal Watercraft – Jet Skis, Sea-Do
RV Insurance including Campers and trailers
And don't forget, many of your favorite toys have trailers you may also want coverage for.
If your idea of a recreational vehicle goes beyond the typical motorhome or camper, we've got you covered. Your policy can include insurance coverage for a wide range of all-terrain vehicles, jet skis, boats and more. Let us help you gain confidence that you have coverage for the things that matter most.
Bodily Injury- This coverage helps pay for bodily injury expenses
Collision- Helps pay to repair damage to your RV
Uninsured/Underinsured Motorist- covers you when the other driver doesn't have enough or any insurance
Property Damage- pays to fix someone else's vehicle if you're responsible for damaging it.
Personal Injury Protection- helps pay for medical care expenses for you and your passengers
Contact us to find out more about recreational vehicle insurance in Tulsa, Oklahoma including the Bixby, Broken Arrow, Jenks, Owasso, and Sapulpa areas.