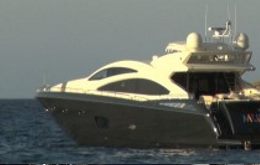 At All American Insurance, we offer a mixed bag of coverages and alternatives for your Boat Insurance, Jet Ski Insurance or Personal Watercraft Insurance. The size, type and value of your boat, personal watercraft or jet ski will assist us in evaluating your insurance needs. Keep in mind some smaller watercrafts or boats could be covered under your current homeowner's policy. (¡Se habla español!)
Give one of our insurance specialists a chance to give you the protection you need and suggestions the best fit for your circumstance. A few of the coverages we offer are:
Physical Damage Coverage: This coverage can protect your boat in storage or transporting. You would have this coverage when out of the water like fire or theft.
Liability Coverage: Having this coverage will help you in case of an impact with another watercraft, dock or other boaters.
Personal Liability: Ensuring you or your family on the off chance that you have an accident that causes damage someone else.
Medical Payments: This covers medical costs if you or someone in your boat is involved in an accident.
Property Damage: Harm that might be caused to another person's property while operating your watercraft.
Boat and Watercraft Insurance in Tulsa, Oklahoma
Consult with one of our expert agents at All American Insurance to ensure you have the correct coverage at an affordable price. We will evaluate your jet ski insurance or boat insurance needs to discover any additional or special coverage you may need.
We have discounts available as well! Some of them may include:
Accident Forgiveness
Roadside Assistance
Boat Removal
Boating Safety
Multi Policy Discounts