Tulsa, Oklahoma Workers Compensation Insurance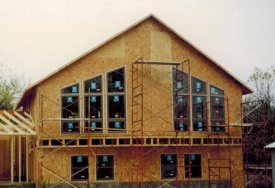 Employers have a legal obligation to provide a safe work environment for their employees. Even with those attempts being made, sometimes employees get hurt. Oklahoma Worker's compensation insurance is another way that employers can help protect the people that work for them. To put it simply, workers comp insurance is there to cover employment-related illness and injuries.
Do I need Workers Comp Insurance?
Requirements vary by industry, by state, and by the size of your business. Businesses that fail to carry workers compensation insurance may face a huge lawsuit, severe fines, or even criminal charges. Partnerships and Sole proprietors aren't generally required to carry Oklahoma worker's compensation insurance unless they bring on an employee that is not an owner. Most states will allow sole proprietors and partners to cover themselves for worker's compensation if they choose to, but it isn't required.
All American Insurance offers many different programs for the many industries in Oklahoma, in order to customize a package that fits your specific industry and needs. We take a proactive approach to our clients Worker's Compensation challenges. We work to reduce your business insurance costs, saving you money!
How does this benefit the Oklahoma business owner?
Reduced injuries and losses
Reduced medical and disability costs
Reduced policy adjustments
Reduced premium costs
Servicing your work comp insurance needs in Tulsa, Oklahoma
Having the proper Oklahoma workers compensation coverage can protect your employees and your business from loss and financial damage. At All American Insurance Agency, we can service your workers comp insurance needs in Tulsa Oklahoma including the Bixby, Broken Arrow, Jenks, Owasso, and Sapulpa areas.