All American Insurance | Tulsa Home Insurance | House | Rental Dwelling | Homeowners Insurance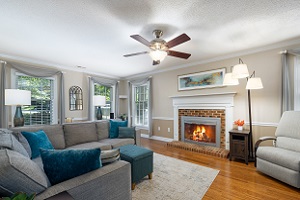 Protecting your home can be a challenge and finding the right coverage with a top-rated company can help you feel safer about your biggest investment. At All American Insurance, we will shop your home insurance with many insurance companies to find you affordable rates with the highest level of service.
Homeowners insurance policies in Tulsa, Oklahoma, Missouri and Texas differ in price according to your home value, property in the home and the coverages you choose. It's best to have a comprehensive plan that will cover you financially in case of loss or injury at your house.
At All American Insurance, we specialize in home insurance in Tulsa, Oklahoma, Missouri and Texas and our specialists will tailor a specific plan to meet your needs and risks. We can quickly compare carriers to ensure you don't have gaps in coverage in the future.
Home Insurance coverages in Tulsa, Oklahoma
Most home insurance policies in Tulsa include:
Property – covers damage you may have to your home or other building.
Personal Property – covers any loss of valuables including jewelry or electronics due to theft or damage.
Liability – covers a claim if someone is injured on your property.
Medical – would be medical coverage for the injured person.
Living Expenses – covers if you have a complete loss of home and need housing or expenses.
There are also other optional coverages that you may want to consider including personal umbrella insurance, flood insurance, earthquake insurance or jewelry insurance. Our agents can help you fill in gaps in coverage and evaluate all the risks you may have.
Give us a call today to answer any questions you many have or to get a free quote for your homeowners insurance in Tulsa Oklahoma and surrounding areas including Bixby, Broken Arrow, Jenks, Owasso, and Sapulpa and Missouri and Texas.