Tulsa, Oklahoma Renters Insurance | House Insurance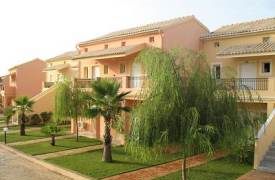 Protect your personal belongings and gain peace of mind with renters insurance. At All American Insurance Agency, we know the primary concerns with renting a home or apartment. Renter's insurance protects your personal property from a range of dangers and threats that could occur with a rented unit. A common mistake that renter's make is assuming their landlord's insurance policy will cover them should a disaster strike. Unfortunately, this is not the case. The landlord's policy only covers the building itself, not any of the contents.
Selecting the right amount of renters insurance in Oklahoma
At All American Insurance Agency, we can help make sure your valuables are insured. Once you determine the amount of insurance coverage you need, we can customize a package that fits your renters insurance needs in Tulsa and throughout Oklahoma.
Renters Insurance Options in Tulsa, Oklahoma
Liability coverage for risk of accident at your rental
Personal Property coverage in case of damage, theft or fire
More options also available
As with most types of insurance, your premium depends your deductible and any extra coverage you decide to select. Keep record of your belongings! To prove the worth of your things, keep your receipts. You should also have an inventory of all the things you own and possibly consider photographing or videotaping every space and storing the images in a fireproof box. Today, many people will file things digitally or at a safety lock box at the bank.
Give a call today to one of our professional insurance agents in Tulsa Oklahoma, including the Bixby, Broken Arrow, Jenks, Owasso, and Sapulpa areas, to assist you in answering any questions you may have regarding Renter's Insurance. We're partnered with many of the highest renter's insurance corporations within the business. This means we will compare policies and rates with many different carriers and find the policy and value that works best for you.