Tulsa, Oklahoma Contractors Insurance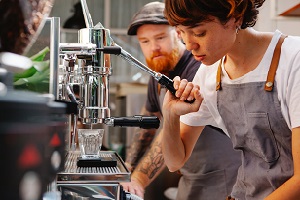 At All American Insurance Agency, we value the expertise of your profession and want to implement the commercial insurance you need to support your business. Individuals who need contractor insurance include carpenters, plumbers, painters, masons, electricians, pressure washers, janitors and landscapers. It's critical to protect your livelihood with enough coverage and limits in case your business is jeopardized. As an Oklahoma contractor, we understand that protecting your business is very important, and having the proper business insurance in place is the first step in doing so.
Contractors Insurance Coverages in Tulsa, Oklahoma
Workers' Compensation - This covers the costs that come with an employee's work-related injury or illness. This exposure can be avoided by insisting that subcontractors carry appropriate workers' compensation insurance.
Umbrella - This liability insurance provides an additional layer of protection against bodily injury and/or property damage.
General Liability - This liability insurance will protect you from most claims that would arise from everyday activities. This includes running a business and the type of accidents that would occur on a job site.
Commercial Property - This protects your company's physical assets from fire, explosions, burst pipes, storms, theft and vandalism.
Tools and Equipment - Hand tools are normally covered on a blanket basis with no list or schedule. No item can exceed $500 in value. Equipment Insurance will protect your larger tools and equipment such as welders, generators, nail guns and other expensive portable equipment.
Builders Risk - C.O.C (Course of Construction) - Physical damage insurance for property under construction. Lenders will require it before issuing construction financing. They will usually require this coverage before funding remodeling projects as well and some policies can be endorsed to include the structure being remodeled also.
Commercial Auto Insurance - Your personal auto policy excludes vehicles used for commercial and business purposes and would require a policy designed for such use. If you use your personal vehicle for business, make sure you have the right coverage.
Contractors Insurance is vital in any business, regardless of the specialty. At All American Insurance Agency, we have the contractors specialists to understand your risks and develop insurance solutions to fit your industries needs. So, contact us to find out more about your Oklahoma contractors insurance in Tulsa, Oklahoma including the Bixby, Broken Arrow, Jenks, Owasso, and Sapulpa areas.