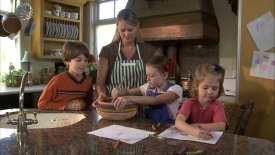 Umbrella protection is there to safeguard you when you are liable for something significant. Much like an umbrella, it can fill in other coverage caps that you have in your current policies.
For instance, let's say you are in a major auto collision and need to take care of replacement and medical costs, umbrella protection can help with these additional expenses. Rather than simply having your ordinary auto insurance coverage, Oklahoma umbrella protection gives you the extra protection you may require.
Umbrella Insurance in Tulsa, Oklahoma
All American Insurance Agency can help locate the best umbrella policy to fit your needs. Umbrella Insurance can aid the payment and claim process by taking care of costs when all other protection is depleted. This makes the treatment of payments and claims a considerably simpler process..
Get in touch with us to discover more about umbrella insurance in Tulsa, Oklahoma including the Bixby, Broken Arrow, Jenks, Owasso, and Sapulpa areas.